3/26/17: I was going through rescue pics tonight and found a pic of sweet Lily with her babies. She was the best of mommas and so trusting of those who cared for her babies. Lily waited a long time for her forever home and thought she had found it, unfortunately she was returned through no fault of her own. You see Lily had contracted heartworms when she was not kept on preventatives. The treatment was more expensive and more time consuming than her Adopter was prepared for. We welcomed our sweet girl back with open arms! Unfortunately as soon Lily completed her treatments she became lame. We learned Lily had 2 torn cruciates. We had one knee repaired but the repair did not hold due to Lily's bone structure. In January of 2017 we opted for bilateral TPLO surgery, it was a tough and very expensive surgery. Seeing Lily's comfort and quality of life return has made it all worth it! Lily still has a little more than 2 months of recovery left but if her present state is any indication of the future we think she will be just fine!! Although we have to keep walks at a slow pace she very much enjoys her walks and she enjoys cuddling with her foster family. She is indifferent to the kitties in the home but adores the children! At the end of her recovery Lily will need a home, one that will love her forever as she is prepared to love her new family with all her heart.
Original post:  Lily (fka Goo Goo) is a happy go lucky girl who came back to rescue HW+ She finishes up her Heartworm treatment this week. She has torn her cruciate and will be undergoing cruciate repair in about 4-6 weeks. She will require leash walking during the recovery. Lily is a super sweet girl who is always happy to see you! She gets along just fine with the cats in her foster home, adores the children and does well with most of the dogs she has met. Lily is well past the puppy stage, she is a settled girl who who would love a family to call her very own!
Video:  https://www.youtube.com/watch?v=axaw3ze9eXk&feature=youtu.be
If you're interested in adopting, the first step is submitting an application at blackdogsandcompanyrescue.org. References and a home visit are required. Once approved, you're ready to start meeting dogs! Our adoption fee of $300 includes spay/neuter for dogs over the age of 6 months, vaccinations, and a microchip. We adopt to a MAX radius of 2.5 hours from zip 21034.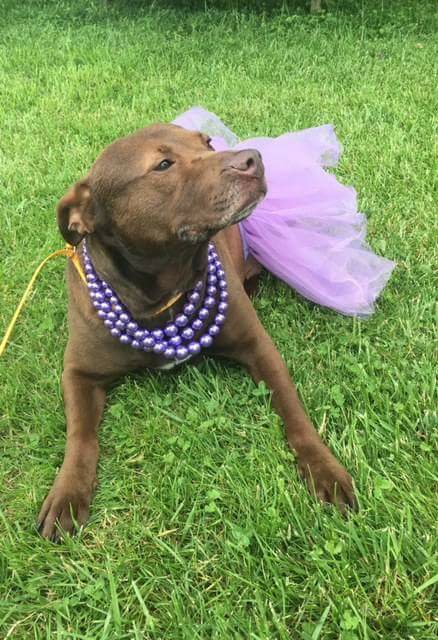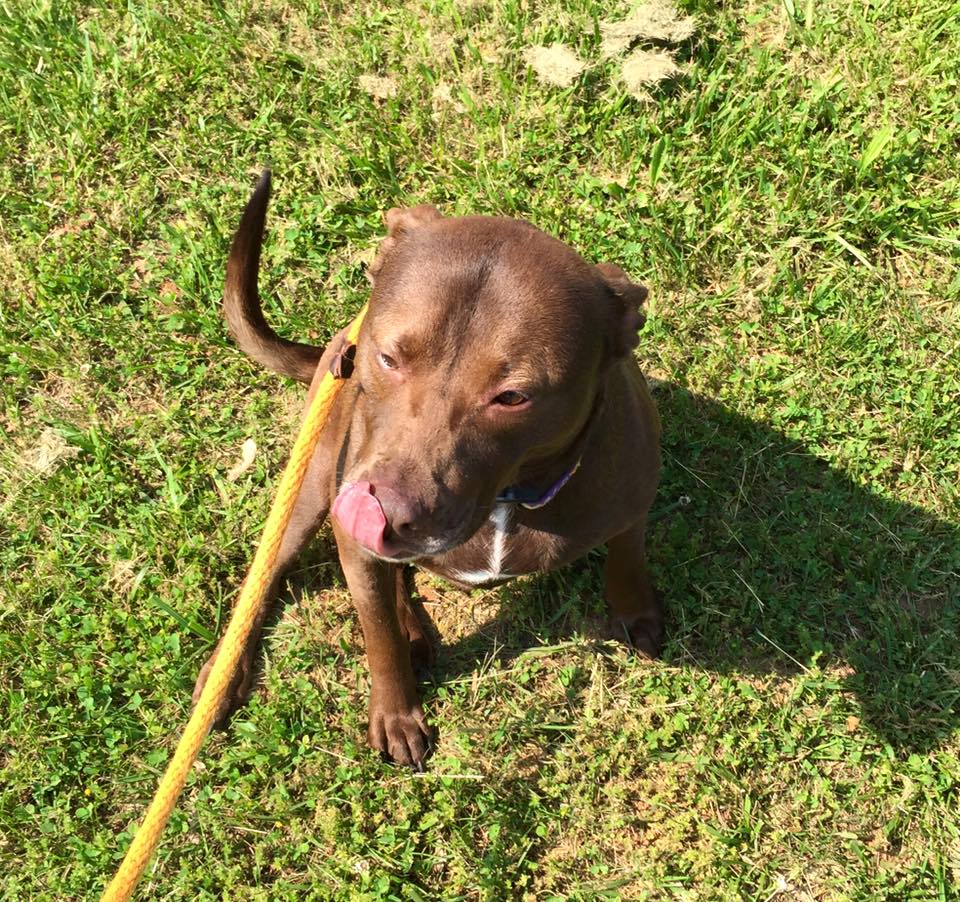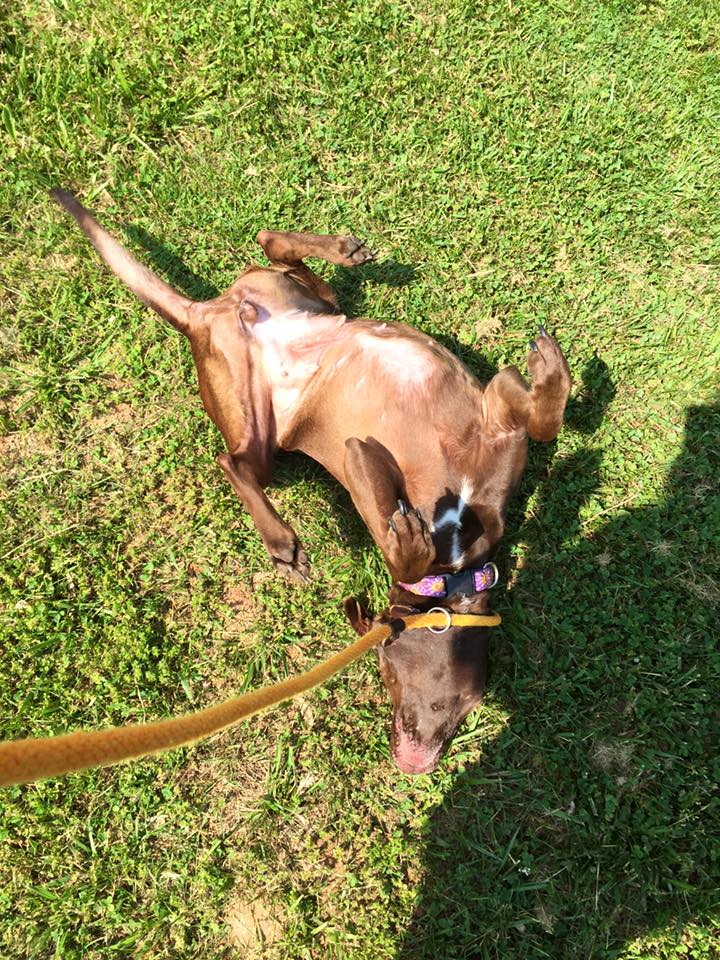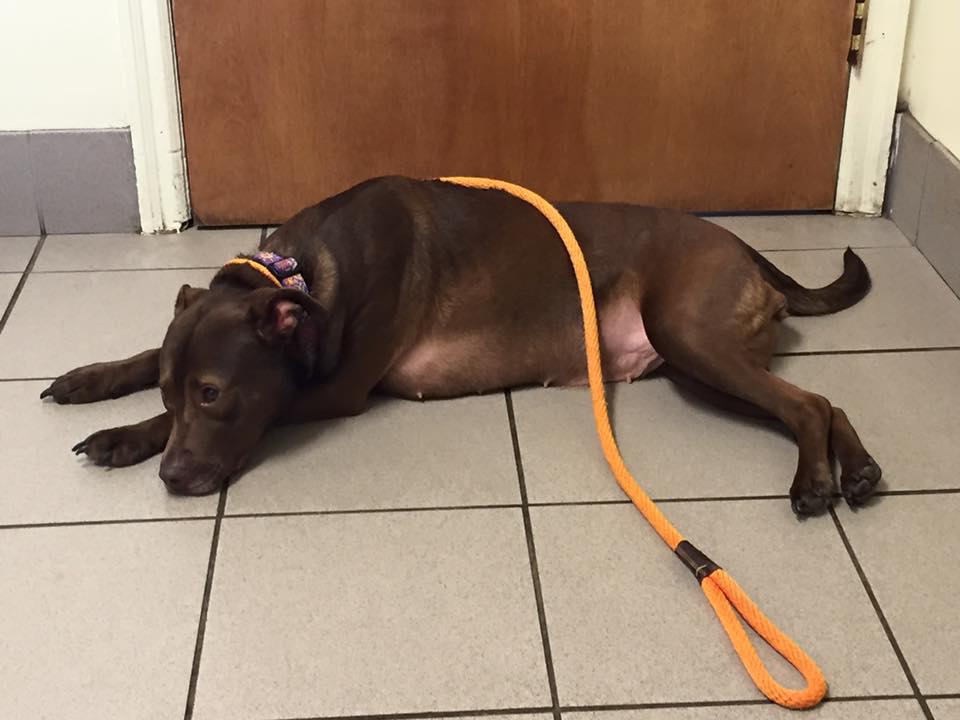 Adopt Goo Goo!
Meet More Dogs!
Save
Save
Save